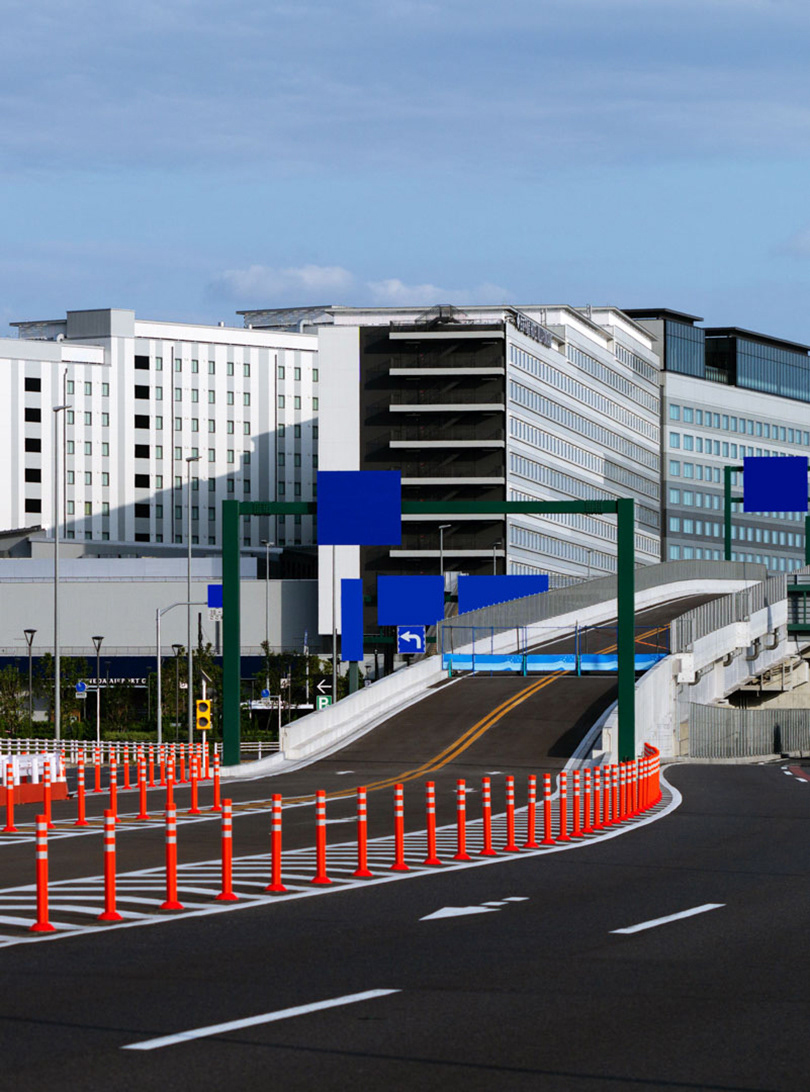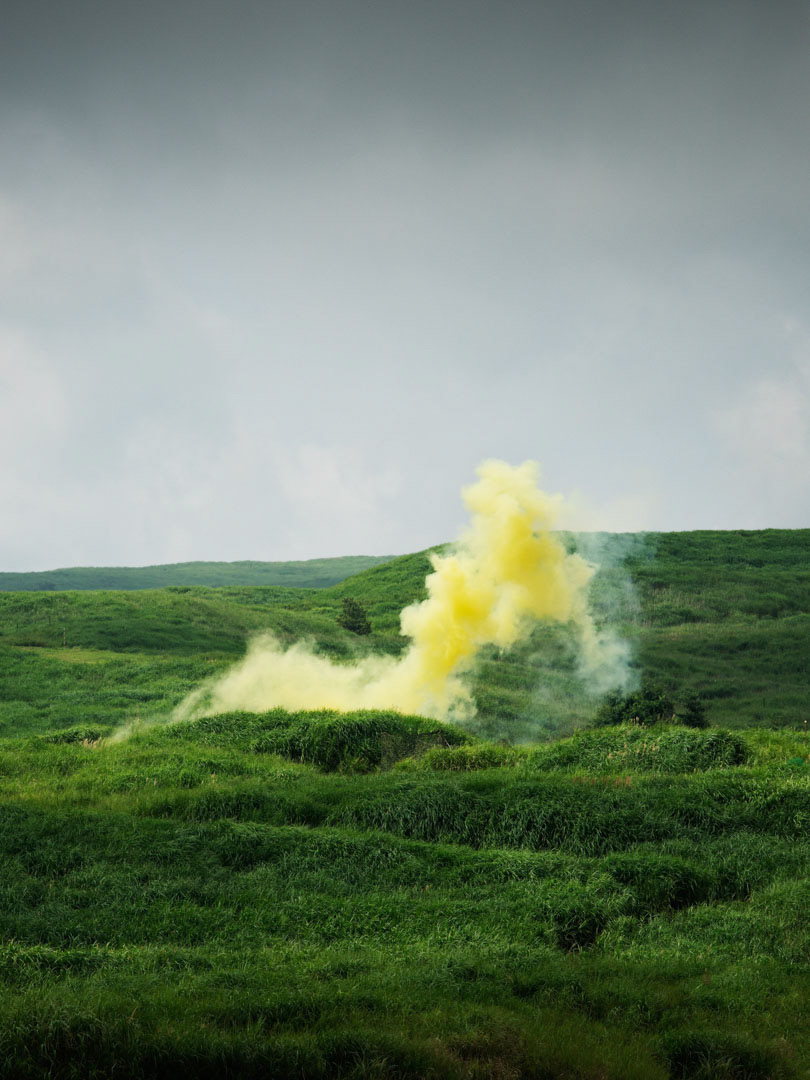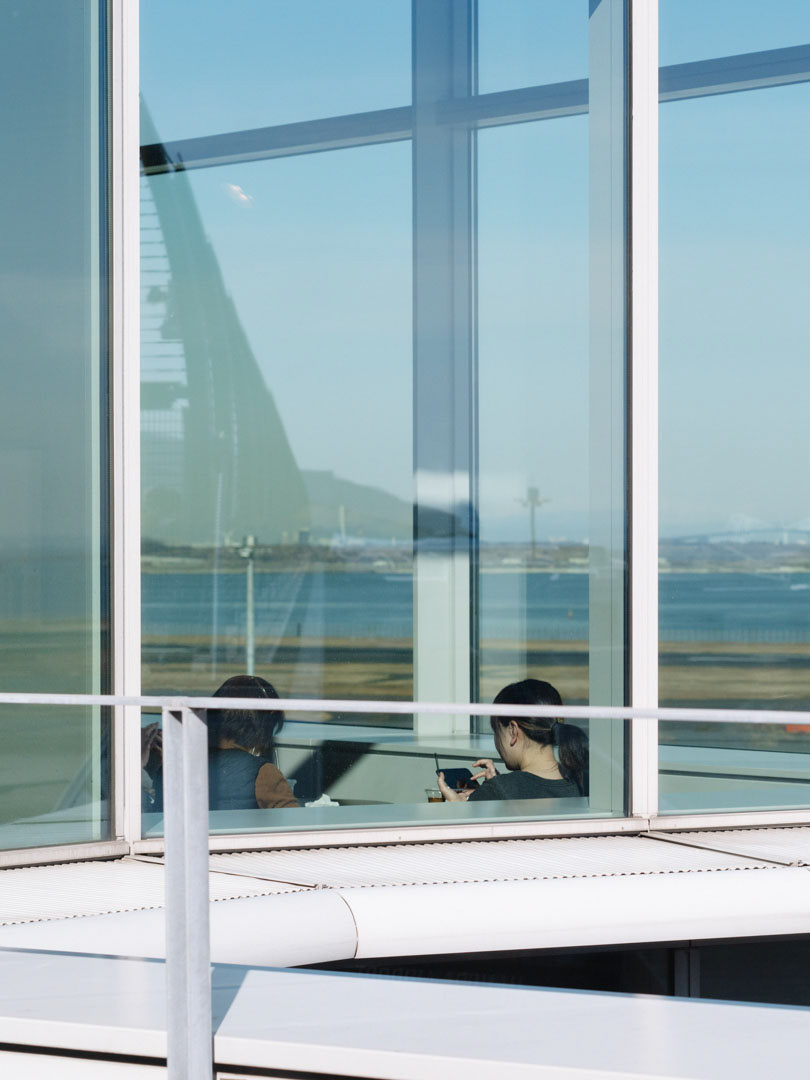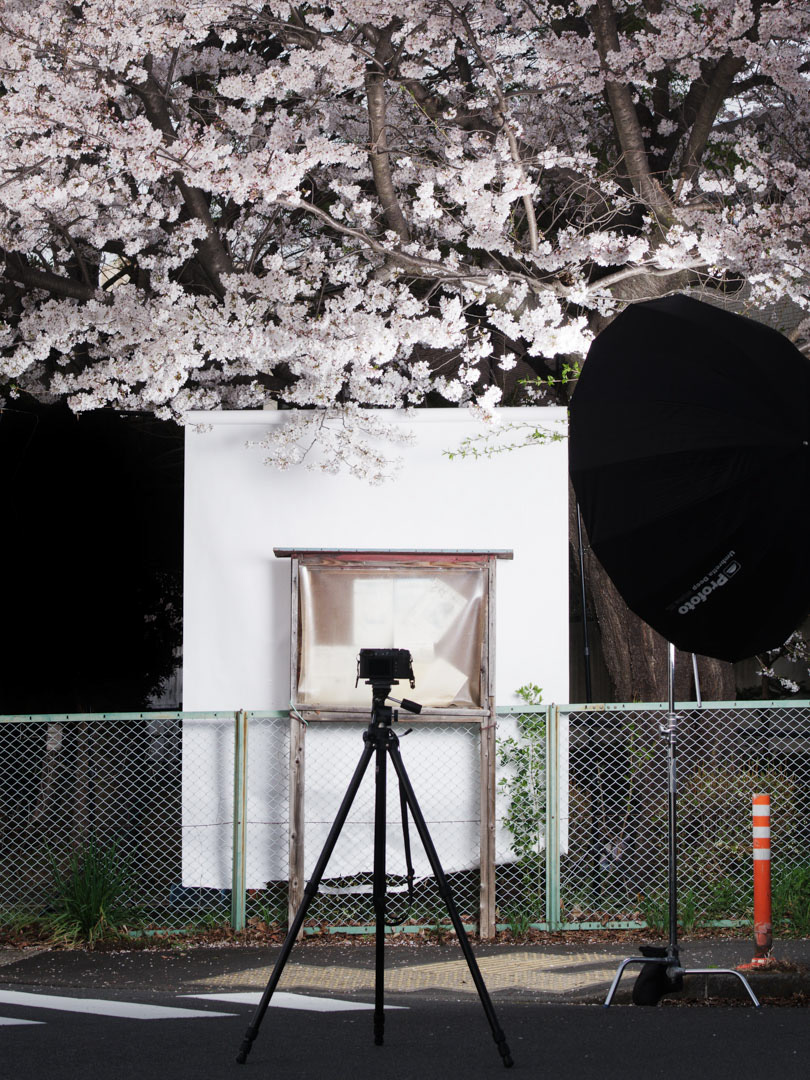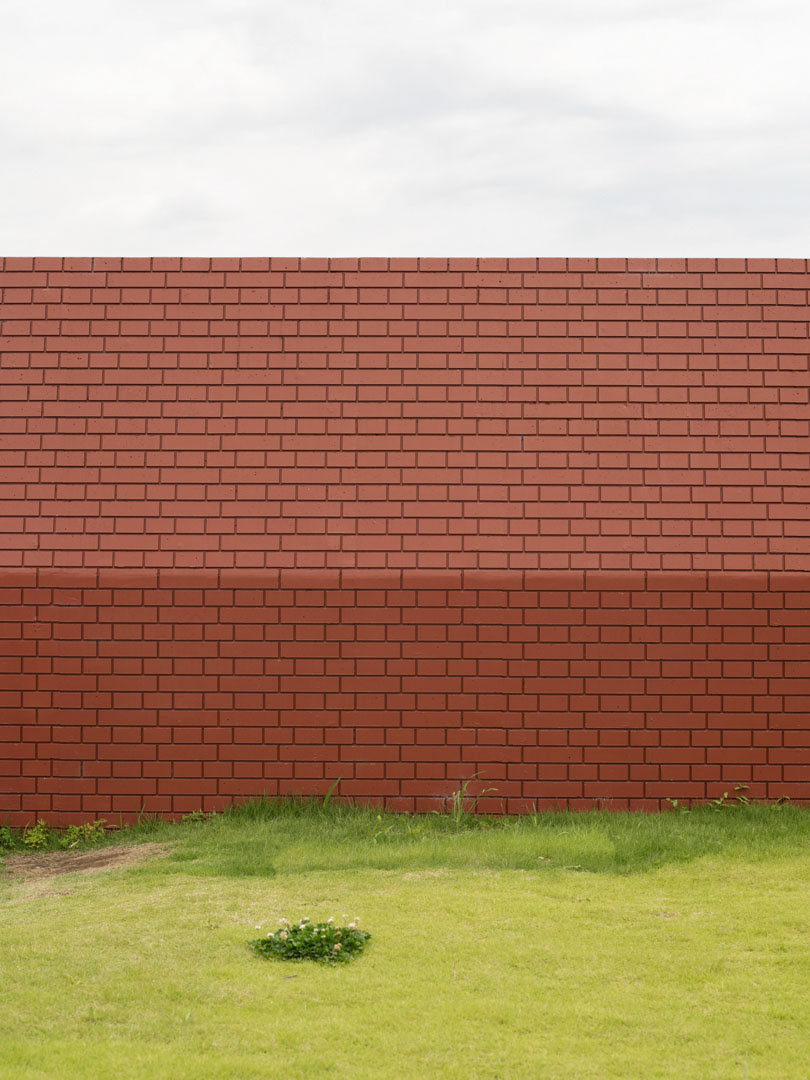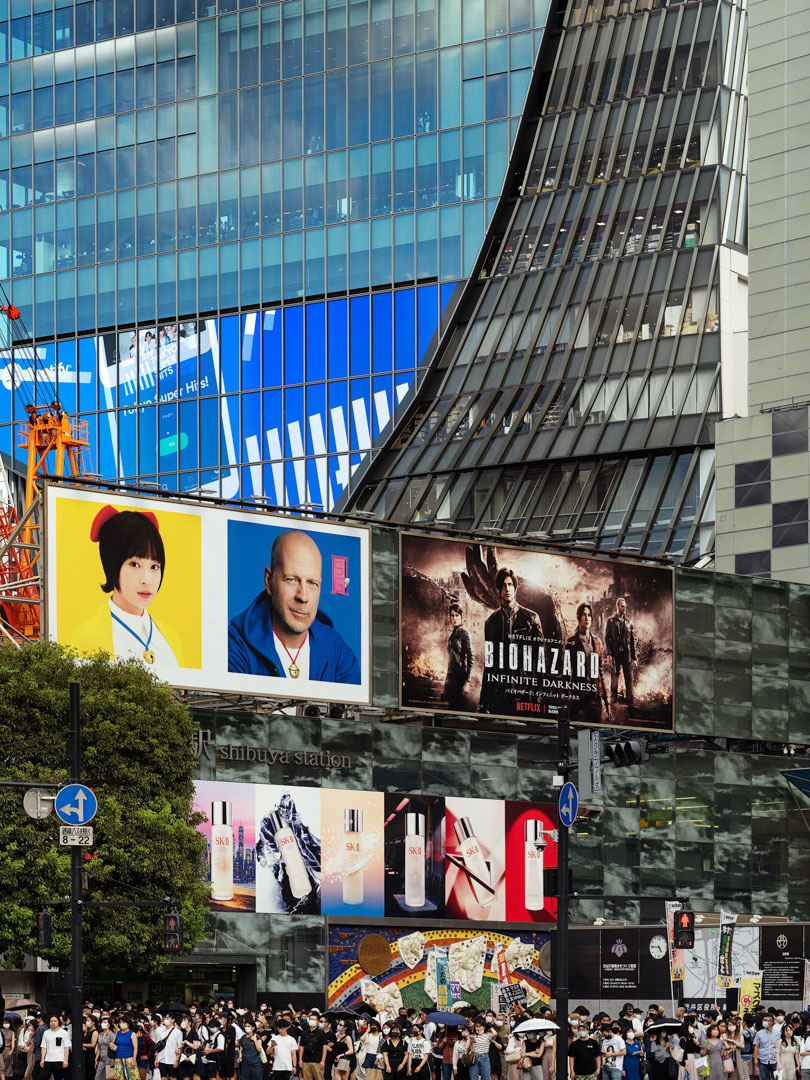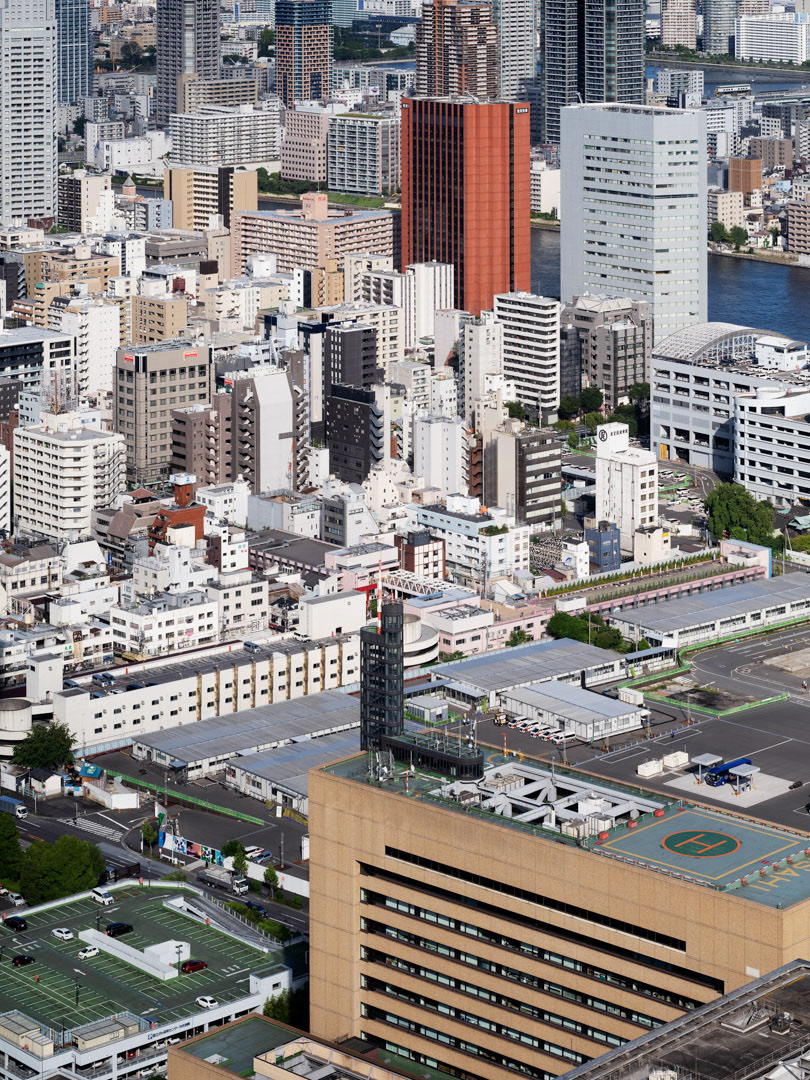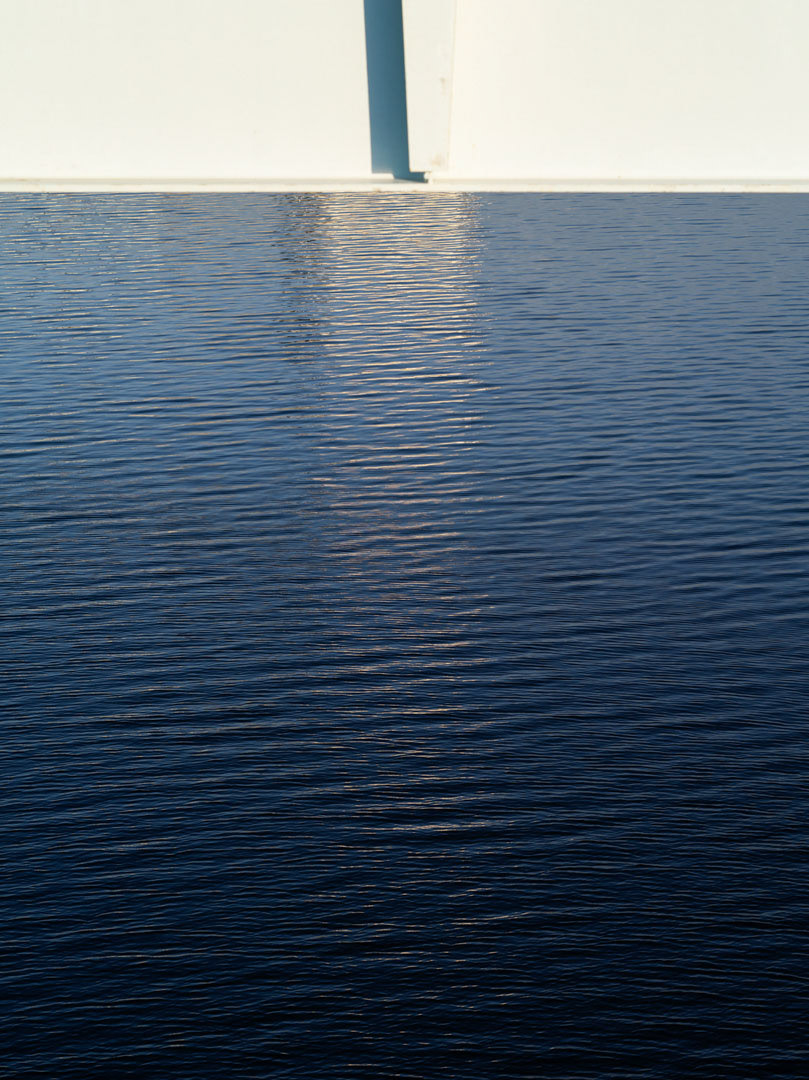 When photographing areas around Tokyo, from time to time, I encounter scenes that give me a certain sense of unease. They always have a sense of ephemerality, seeming to appear and disappear in a split moment. These scenes are found in places that are experiencing remarkable change, such as the bay area around Haneda Airport and areas undergoing redevelopment around Tokyo Station, but they also seem to appear in corners of old Shotengai's (old Japanese shopping streets) where time seems to have paused.
Last April, I was photographing Ginza which was devoid of human trace, due to the Coronavirus pandemic. As I was waiting at a traffic light at an empty Sukiyabashi intersection, I had a realization. The true nature of this unease, I thought, might be the glimpse of an urban landscape 100 years from now, or something even further. The unease was derived from the scenery presented in front of me— perhaps existing from a separate era. It may only be a glimpse for now, but this vision may eventually become the core of a future urban landscape.
  During
the late 1950s, multiple megacities closely linked and integrated by the development of transportation and communication networks were called a "Megalopolis". Half a century later, worlds have been even more interlinked with the spread of the Internet. The term "Megalopolis" may no longer suffice, which can be replaced by the term "Gigalopolis", a "giga" being a 1,000 times larger than a "mega". I consider "PEELING CITY", the result of what I photographed for ten years from 2007-2017, to be scenes of urban landscapes focusing on the people who live in a Gigalopolis.
This work is a collection of the previously stated fragments which I found. In other words, this book is like a specimen of collected fragments of a future city yet present, and is my own version of the future image of Tokyo.
 This is the representation of a city far into the future, when compared to the Gigalopolis I photographed with PEELING CITY. I call it a "Petalopolis". The scenes in this body of work are scenes of the present, but are also scenes of the future to come.
  Note: mega < giga < tera < peta are units of scale, each 1000 times larger than the previous.
東京を中心としたエリアを撮影していると妙に違和感を抱く景色に出会うことがある。それは、いつも決まって刹那的に現れては消えていく。羽田空港をはじめとした湾岸部や東京駅周辺など、再開発地区の中でも際立って変化が著しい場所で多く見つけるのだが、時の止まったような古ぼけた商店街の一角で姿を見せることもある。
 去年の4月、コロナで人が消えた銀座を撮影していた。誰一人いない数寄屋橋交差点で信号待ちをしている時、ふと気がついた。この違和感の正体、それは100年後もしくはずっと先の都市風景の片鱗なのではと。同じ場所に違う時代の景色が存在しているから感じる違和感。今はまだ小さな欠片でしかないが、やがて未来都市のコアになるもの。
 1950年代後半に複数の巨大都市が交通通信網の発達で密接に結ばれ、一体化した大都市群は「Megalopolis/メガロポリス」と呼ばれるようになった。それから半世紀、インターネットの普及によりさらに広域に結びついた世界は「Megalopolis/メガロポリス」よりもずっと規模の大きい「Gigalopolis/ギガロポリス」と呼ぶにふさわしい世界になった。2007年からの10年間で
撮影した『PEELING CITY』(2017)は、ギガロポリスに住む人々にフォーカスしながら切り撮った都市風景だと考えている。
 この写真集は未来都市の欠片を集めた標本のようなものである。つまりは、私が提示できる未来の東京都市像なのだ。
 『PEELING CITY』で撮影した「Gigalopolis/ギガロポリス」のずっと先の都市の姿。それを「Petalopolis/ペタロポリス」と呼ぶことにした。今作に登場する景色は現在の景色でありながら、やがて訪れる未来の姿なのである。
*mega < giga < tera < peta はスケールの単位でそれぞれ1000倍のこと